BIO
Renata Rafaela Gomes Pardal de Oliveira Pascoal (1987), born and raised in Santa Maria da Feira (District of Aveiro, Portugal) has a Masters Degree in Architecture at the Universidade de Coimbra, Portugal.
After the graduation, she assumed different roles in the areas of Pedagogy, Graphic and Web Design, Research and Architecture, and she always continued enjoying every free time to improve her techniques of drawing/illustration, individually and in group by participating frequently in Urban Sketching events.
Actually she is always looking for the opportunity to show her creativity to the world, because it is being creative that she feels accomplished.
In the end of 2014, the portuguese association of Cavaquinho (Portuguese ukulele) represented by the well-known portuguese musician Júlio Pereira, has invited her and other 69 portuguese artists to paint ukuleles to make part of an itinerant collective exhibition.
She participated also in several other collective and individual exhibitions.
Relatively to research, she also continued to develop her M.A. research as an independent practitioner in the area of the relationship between Architecture and Comics and presented several papers in multiple international conferences organized in Manchester Metropolitan University, Glasgow University, University of Hertfordshire, Bournemouth University, Universidad de Alcalá, Universidad de Sevilla, Universidade de Lisboa and in Orlando Ribeiro Library (Lisbon).
In September 2012, the Portuguese Government has recognized the "cultural merit" of her research.
Me while painting
Skills
Creativity
Informatic skills
Keen eye for detail
Resilience
Team work
Fit and healthy
Software skills
Photoshop
Illustrator
Dreamweaver
InDesign
Premiere Pro
After Effects
MAC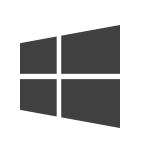 WINDOWS
Hobbies
Illustration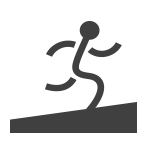 Mountain Running
Travel
Hear music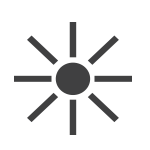 Sun and beach
Research